Custom BDSM equipment like the rigs and bundles offered by Tetruss, provide several benefits compared to off-the-shelf options. Here are some of the advantages:
Personalization: Custom Tetruss equipment allows individuals to tailor the design, size, materials, and features according to their specific desires and needs. This level of personalization ensures a better fit and functionality, enhancing both comfort and safety during BDSM activities.
Quality and Durability: Custom BDSM equipment like Tetruss rigs, are crafted by skilled artisans who specialize in BDSM gear. Tetruss are fabricated using high-quality materials and we pay meticulous attention to detail, resulting in superior craftsmanship and durability. Custom pieces are built to withstand rigorous use and can offer a longer lifespan than mass-produced alternatives.
Unique Tetruss Design: Our custom BDSM equipment allows individuals to express their unique tastes, preferences, and fantasies. Whether it's intricate bondage restraints, creatively designed impact toys, or specialized furniture, custom pieces can be tailored to reflect one's individual style and aesthetics.
Enhanced Safety: Custom equipment can be designed with safety features specifically catered to an individual's body type, limitations, or preferences. Proper fit, reinforced stitching, ergonomic design, and adjustable components can all contribute to a safer and more comfortable experience during BDSM play. In fact, Tetruss was engineered to not have to bother with strapping you can trip over. It will support up to 300 pounds dynamic load. This has been the case since we began in 2000! The Tetruss, made from aluminum alloy, is also considerably lighter weight than rigs that are made from steel. It also does not corrode or rust like steel. Tetruss has been subject to  industry standard testing for static weight, drop load test, dynamic load test and others to conform to our stated live load limit of 300 pounds, with a safety factor between 4 and 5 depending on the load. We are proud of and intend to maintain that level of safety and quality.
Discretion, Privacy and Functional Innovation: Custom equipment can be discreetly designed to blend into one's personal space, making it less recognizable as BDSM gear to outsiders. This can provide an added level of privacy for individuals who prefer to keep their lifestyle or activities more confidential. For example, custom Tetruss rigs are portable and are designed to be broken down and packed away in a convenient and discreet travel bag. Tetruss rigs provide versatility and convenience for setting up BDSM scenes.
Emotional Connection: Having custom BDSM equipment that is specifically created for an individual or a couple can foster a stronger emotional connection to the gear and the activities associated with it. The personalized touch can enhance the overall experience and sense of intimacy within the BDSM dynamic.
If you are looking for custom BDSM equipment that has over 20 years experience serving the global Kink community with no failures, check out the Tetruss rigs and bundles options.
Summary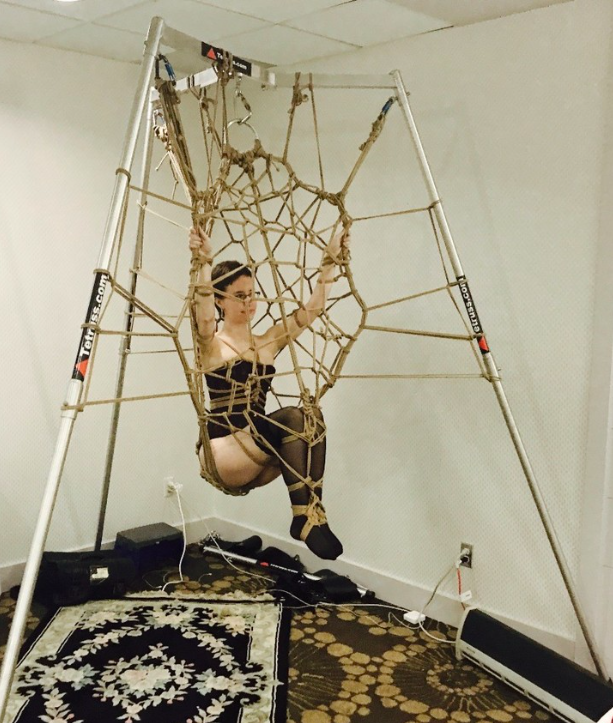 Article Name
Custom BDSM Equipment Benefits: How to Enjoy your Custom BDSM Equipment at Home
Description
Custom BDSM equipment by Tetruss is portable, discreet, durable and fun!
Author